Awareness Precedes Choice.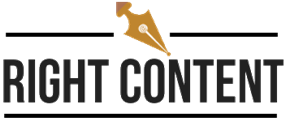 Full Service Digital Agency
Brand Design & Strategy
Holistic Digital Strategies:
Smart Design, Content & Marketing Plans for Success!
Content Creation
Enticing Content Marketing:
Stamp Brand Authority & Stand Out Among Competitors
Web Design
UX-Focused Design:
Reinforce Your Brand Image with Mobile-First Design
Social Media
Build Your Online Presence:
Bolster Brand Awareness & Speak Directly to your Target Audience
SEO
More Leads + Organic Growth
Drive Traffic with Relevant, Engaging SEO-Optimised Content
Email Marketing
Captivating Email Campaigns:
Reach Your Target Audience Directly with Unique Branded Campaigns
Audience Analytics
Analyse, Test, Measure, Improve:
Unlock Valuable Consumer Insights & Elevate The Online Experience
Blog
SEO Aligned Business Blog:
Build Brand Love with Powerful Audience-Relevant Blog Posts
Eyes Drawn To The Counter
Request Quote
Interested in driving business growth? Have a question? We're just a click away.
"The best place to hide a dead body is page two of Google search results!"
– Search Engine Optimisation Proverb
"Your brand is what people say about you when you're not in the room"
"Content Marketing is a commitment, not a campaign."
– Jon Buscall, Professional Photographer
"Ignoring online marketing is like opening a business but not telling anyone."
"Your brand isn't what you say it is, it's what Google says it is."
– Chris Anderson, Journalist
"Marketing is telling the world you're a rock star. Content marketing is showing the world you are one."
– Robert Rose, Content Marketing Strategist
"Don't Build Links. Build Relationships."
– Rand Fishkin, SEOmoz CEO
"A brand is no longer what we tell the consumer it is—it's what consumers tell each other it is."
– Scott Cook, Intuit Co-Founder
"Before you create any more 'great content,' figure out how you are going to market it first."
– Joe Pulizzi & Newt Barrett
"The next evolution of content marketing is not more content; it's better distribution."
"SEO is a marketing function for sure, but it needs to be baked into a product, not slapped on like icing after the cake is baked."
– Duane Forrester, Author
Let's Get Started
Ready To Make a Real Change With The Right Content?