Using Social Media Marketing to Boost your Business
With infinite knowledge and brand research a few clicks away, nestled snuggly in your pocket, utilising Social Media Marketing for your business is no longer a recommendation, but rather a necessity.
What started out as a platform for watching cat videos and poking friends, has quickly turned into a booming digital marketing environment.
With a whopping 2.77 billion social network users worldwide in 2019, ignoring the power of the internet can end up hurting your business and your revenue.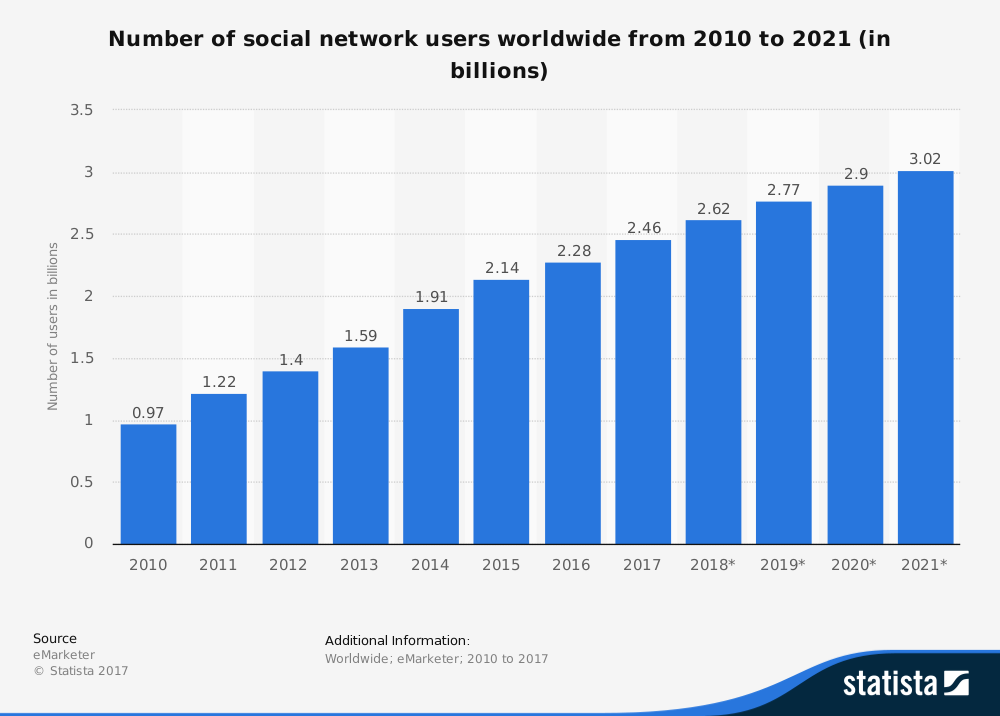 Unless you invest a decent chunk of time nurturing your online brand, perfecting social media marketing can become overwhelming.
When strapped for time, manpower or funds, neglecting your social media management is usually near the top of the list.
With this in mind, it's vital to enter the digital realm with a solid game plan and social media marketing strategy.
We're here to help you navigate the ever-changing online terrain:
Easily jump to the section that interests you most:
○ Getting Started with Social Media Marketing
○ Why Does My Company Need Social Media Marketing?
○ Elevating Social Post Engagement
Getting Started with Social Media Marketing
One of the first questions to ask when delving into social media marketing is:
"Which social network sites should I use to market my business?"
As a market leader, and first social network to surpass 1 billion registered accounts (currently 2.05 billion monthly active users), Facebook seems like the natural choice, right?
… Not necessarily…
(More on that later: jump to Where Should I Post?)
Social Media & Marketing: Start with a Plan
Before creating any social media marketing campaigns, you first need to consider your business goals:
Ask yourself: What do I want to get out of Social Media?
This will direct you to the type of social media activities that you should participate in.
Ask yourself: Who is my target audience and where do they hang out?
This will direct you to the specific social network site(s) that you should focus on.
We discuss more about creating Buyer Personas further down
Ask yourself: What message do I want my business to send to my audience with social media marketing?
This will help you to create content that resonates with your target audience – helping to boost social engagement.
Social Media & Marketing: Creating a Social Strategy
Entering the digital marketing space without a solid social media marketing strategy is much like entering the wilderness without a map.
While it may be more of an adventure, you'll likely get lost along the way.
What to consider when crafting an extraordinary social media strategy:
1. Social Media Marketing Objectives
Having clear goals and objectives in mind makes it possible for you to quickly react when your marketing campaigns fail to meet your expectations.
Goals also make it possible for you to gauge your success, proving your social media return on investment (ROI).
Hootsuite suggests the SMART Framework when setting social marketing goals.
Objectives should be Specific, Measurable, Attainable, Relevant and Time-bound: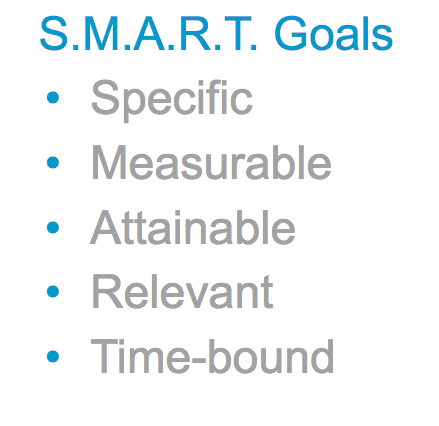 2. Find Social Media Inspiration
Before you start creating a content marketing plan, you need to identify the kinds of content that will get you the most engagement.
Low on inspiration? Find content information by:
Identifying what others in your industry are sharing
Using social media listening tools to stand out from competitors
Exploring your Target Audience to identify what they share and how they phrase their messages
Keyword research can help you identify long-tail keywords, pointing you in the right direction
3. Create Your Content Marketing Plan
You're almost ready to start creating your amazing social media marketing material!
Not sure how to allocate your resources?
Following the 80-20 rule is a great place to start.
80% of your posts should focus on educating, informing, or entertaining your audience.
The other 20% will then go towards directly promoting your brand.
Why Does My Company Need Social Media Marketing?
Still not convinced about the power of Social Media Marketing?
Increase Sales and Revenue
Reaching new customers and providing relevant content will increase your website traffic, boosting your sales and revenue.
Nurture Brand Loyalty
Improving brand interaction and staying ahead (or keeping up with) your competitors is a great way to nurture brand loyalty – moving them from Like to Lead.
Create a Brand Identity
Social Media Marketing enables you to easily create a brand identity, providing the perfect platform to tell your brand's story.
Improve Communication and Interaction
The ability to respond quickly and easily to your customer or community will not only save you time, but also help brand loyalty to flourish.
What Should I Post?
While we've already mentioned different ways to find content inspiration, drawing up detailed Buyer Personas will help you polish the content for your key audience.
What is a Buyer Persona?
Buyer Personas (often referred to as Marketing Personas) are fictional, generalised representations of your ideal customer.
Data is the name of the game!
Here are a few practical methods for developing Buyer Personas:
Interview customers and prospective customers to find out more about what they like about your product or service
Discover trends about how your leads find and consume your content by looking through your contacts database
Use feedback from your Sales Team to form generalisations about the different types of consumers that you serve
Add contact form fields that capture important persona information relating to your industry
Download HubSpot's FREE Buyer Persona Template
Where Should I Post?
Working through the above steps will make this a much easier question to answer now.
Identifying where your ideal customers are already spending their time, and learning how to engage with them via that social media platform is key.
It's important to remember that social media management takes times.
With this in mind, only take on the social media platforms that you can handle – expanding when the time is right.
Signing up for every possible platform will mean that you're spreading yourself too thin.
This can lead to poor content performance.
Elevating Social Post Engagement
There are many ways to boost social post engagement, other than making use of social media Paid Promotions.
Focus on Visuals: social media and visuals go hand-in-hand, creating easily-understood content for your audience to share
Urge Engagement: Using call to actions on your social posts can help increase engagement – whether it's liking, commenting or sharing, be sure to let your audience know what you want them to do
Timing: finding the best time to post your social content is also important for elevated engagement – use your Social Media Insights to polish your share times.
Giveaways & Incentives: are you looking to build your email marketing list quickly? Having a competition or offering free downloads to subscribers can help you achieve your goals
Call to Action: using call to actions on social posts, such as asking audience
Last Updated: [16 April 2020]
Find out how Right Content can help your business with Social Media Management and Marketing